Venetian School towards 1600, from models of Tiziano Aspetti (1565-1606)
War and Peace
Pair of Andirons in bronze with brown patina
Towards 1600
106 x56 cm
-
Estimate : 50.000 -80.000 €
Hammer Price : 200.000 €
Related literature :
-Victoria Avery, Vulcan's Forge in Venus' City. The Story of Bronze in Venice, 1350-1650, British Academy Publication, 2011,pp.127 -141.
-Claudia Kryza-Gersch, « Original Ideas and their Reproduction in Venetian Foundries : Tiziano Aspetti's Mars in the Frick Collection – a case Study », in Small Bronzes in the Renaissance, Studies in the History of Art , n°62, National Gallery of Art, Washington, Yale University Press, 2001, pp.143-158.
- Leo Planiscig, Venezianische Bildhauer der Renaissance, Vienna, Kunstverlag Anton Schroll & Co, 1921, pp. 566-572.
Wednesday 26 April 2017
Tajan - Paris - 14H
37 rue des Mathurins 75008 PARIS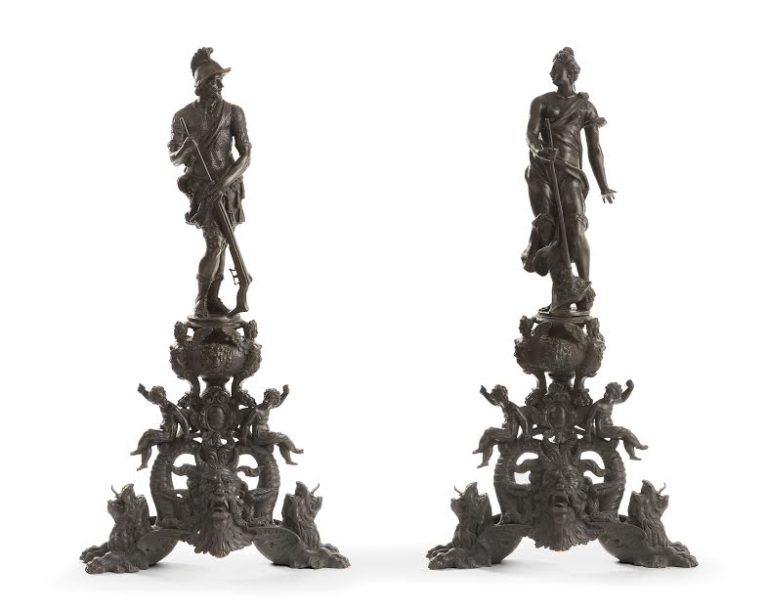 Slideshow