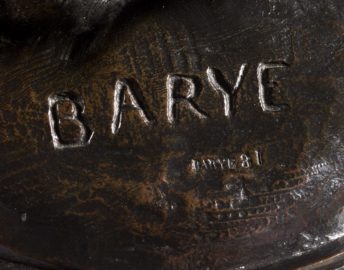 Our expert appraisal office, Sculpture & Collection, specializes in Western sculpture from the Middle Ages to our day.Our team includes two experts with complementary skills:
Alexandre Lacroix, in charge of the 17th -20th centuries
Elodie Jeannest de Gyvès, in charge of the Middle-Ages and Renaissance et Barocco periods
We have created a reactive network of consultants, art historians, university researchers, actors from the art market, bronze founders and conservators, allowing us to respond to the specificity of each work. Sculpture & Collection is intended for auctioneers, museums, private collectors, solicitors, as well as insurance companies.
Our specialists authenticate, estimate and promote the works that are entrusted to them. They carry out documentary research, operations of brokerage, purchasing or selling and offer logistic support (transport, restoration and presentation of the works). Thanks to all these services, Sculpture & Collection offers a complete accompaniment.