Attributed to Orazio Marinali (1643-1720)
Bust of Woman
White marble
Accidents and restoration ( nose)
H. 69 cm including an pedestal of 15 cm
-
Estimate : 10.000/12.000 €
Hammer Price : 15.000 €
Related literature :
Monica De Vincenti, « Marinali Orazio », in Dizionario Biografico degli Italiani , Vol.70, 2008.
This female bust in white marble probably representative Omphale or Diana, is to be attributed to the Venetian sculptor Orazio Marinali. Initiated very young to the sculpture by his father,  who waswood carver, he is send to Venice to begin his artistic trainin in Roma in 1675 with Josse de Corte (1627-1679). If at first, Orazio Marinali operates in collaboration with his two brothers Angelo (Bassano 1654-Vicence 1720) and Francesco (Bassano 1647- vers 1717), he is quickly recognized as the most talented of the three, and affirms his artistic independence in 1684. Our bust wouldbe dated from its stay in Brescia, between 1689 and 1695. Called to make the statues of Pope Pius V and Santa Rosa de Lima for the Church of St. Dominic, he realizes at the same time many marble busts , most of which have disappeared. Of this period, it still remains today, a bust of Cleopatra (Chaucer Fine Arts de Londres ) whose style is close to our work.
Monday 22 October 2018
Etude Daguerre- PARIS
Hôtel Drouot salle 13 - 14h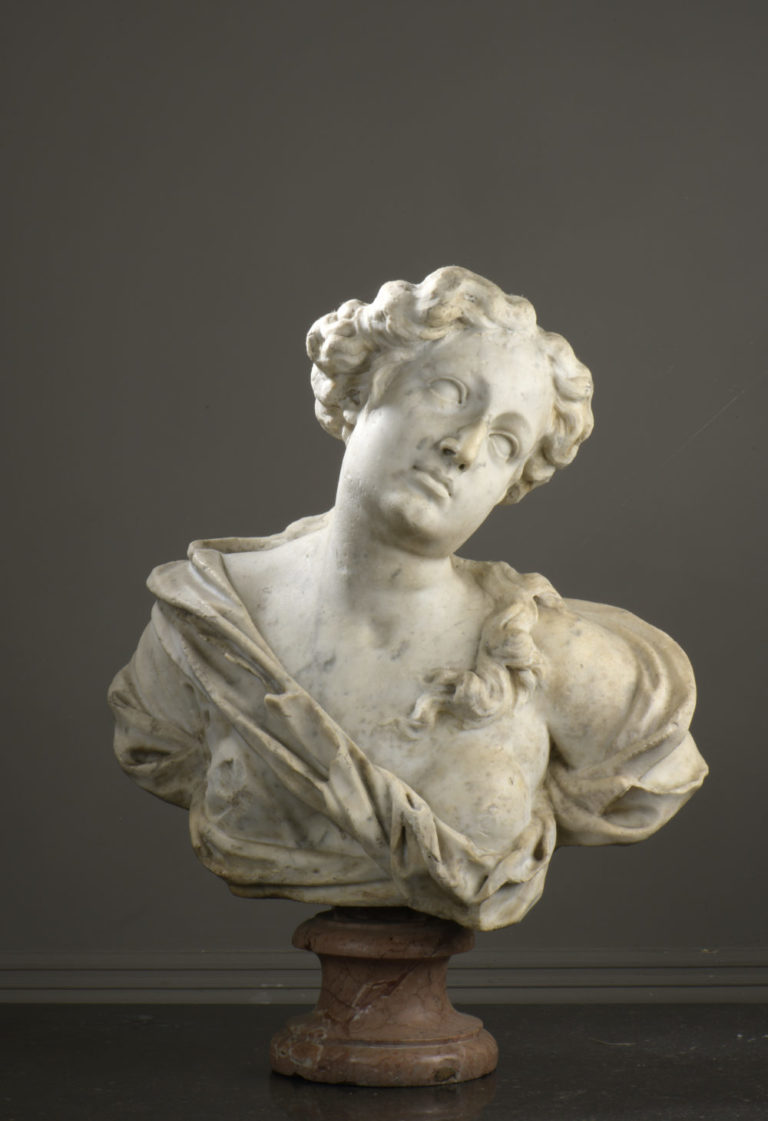 Slideshow